A medical protective pet boot for casts, bandages and orthoses. This bandage covering shoe is made with a durable, water-repellant fabric. The very strong sole covers both the bottom and the sides of the boot. Since the sole is flexible it can be adapted to various shapes and angles of a cast.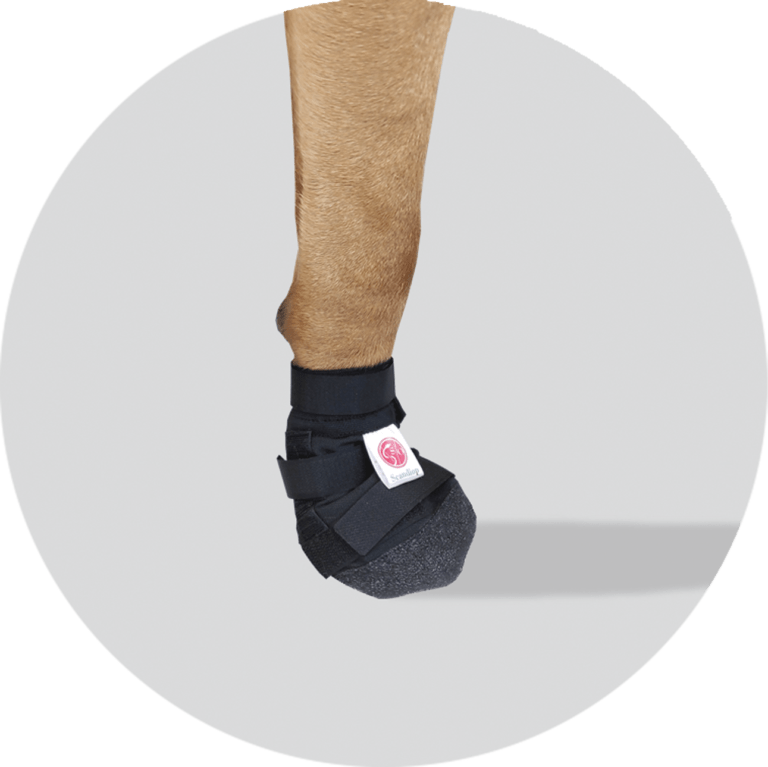 Made in a water-repellant and durable material. Flexible and strong sole both under and over the paw. Unique fastening straps that keeps the shoe secure in place. Lower adjustable strap that relieves phalanges suffering from arthritis. Detachable and adjustable wrist strap. Easy to put on, easy to remove. Comes in pairs of two.
Custom-made from cast. The purpose of the orthosis is to provide stability and offload for the metacarpal or metatarsal joint and phalanges, help at tendon/ligament injuries and fractures. The orthosis has a rolling sole underneath to get a nice and smooth roll-in step which can relieve the phalanges.