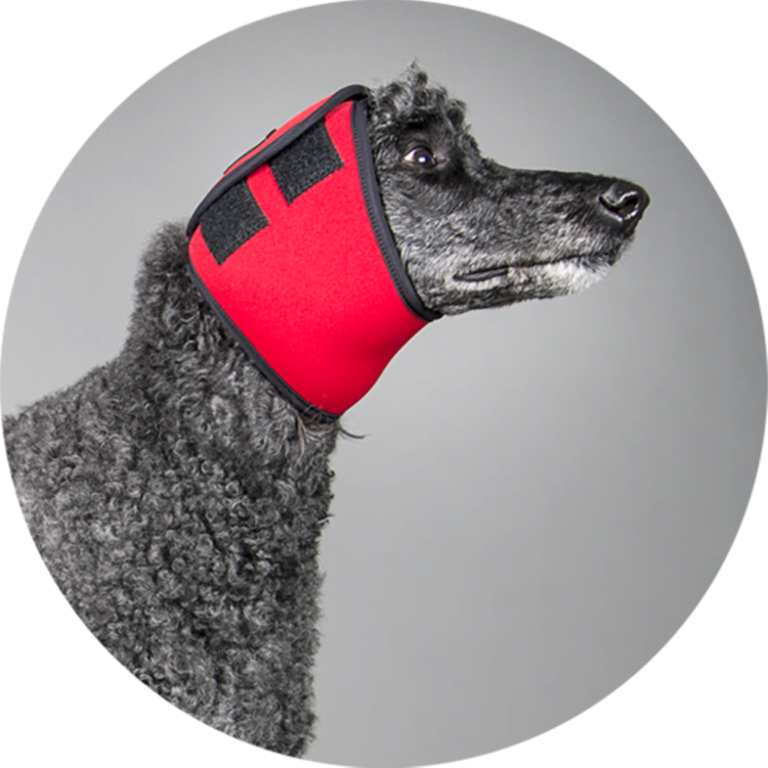 Simma Snood Swim cap is manufactured of water-repellent materials, hindering water splash in the ears during water therapy. Use of Swim Cap can reduce repeated infections that can occur in connection with bathing.
Rehabilitation or fitness training
Swimming
Teeth cleaning
Oral surgery
Shielding vs. sound sensitivity
Grooming
Aural Compression Bandage
Surgi-Sox Ear Compression bandage is an alternative to traditional bandaging of the head and ears.
Blood ear Othematom
Total auditory meatus

ablation

(TECA)

After

wound

ression

/

sut

ear

flap

Wounds

,

abrasions

and

incisions

in

or around the ears.

Less

splashing

while

applying

eardrops
Reduces mobility and painful movements. Protects against re-injury. Adjustable stabilization.
Acute Collar for vertebral compression with sharp pain. The product is easily adapted for each patient by the veterinarian at your clinic. This takes about 15 minutes. Immobilizes the neck by use of a thermoplastic sheet.
Provides support and stability to the neck and the head. Custom-made from a 3D scan. Used for instability, fractures and vertebral compression.
Especially suitable for dogs with chronic problems and where surgery is not possible.