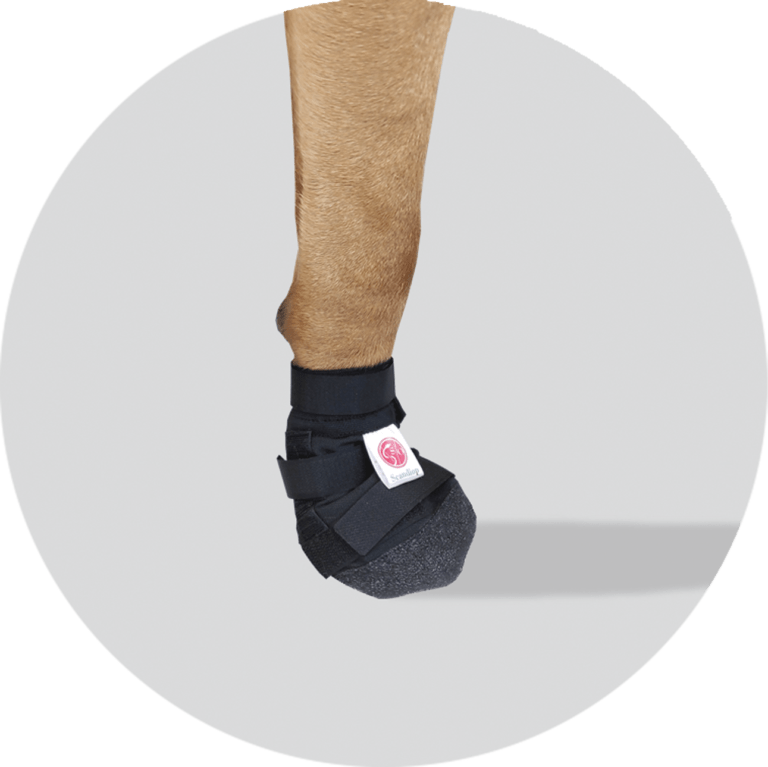 A stabilizing dog shoe made in a water-repellant and durable material. Flexible and strong sole both under and over the paw. Unique fastening straps that keeps the shoe secure in place. Lower adjustable strap that relieves phalanges suffering from arthritis. Detachable and adjustable wrist strap. Easy to put on, easy to remove. A shoe that stays on. Comes in pairs of two.
For light to medium arthritis
Custom made orthosis designed from a 3D scan of the individual. Rigid orthosis that provides stability and offloads the metacarpal or metatarsal joint and phalanges. For postoperative or conservative use, at tendon/ligament injuries and fractures. The orthosis has a rolling sole underneath to get a nice and smooth roll-in step which relieves the phalanges.
Postoperative
Tendon and ligament injury
Severe arthritis
Luxation of phalanges
Paw pad corns
Fractures and wounds